Here, you can connect with our experts and partners to help you smoothen the microdosing experience and also expand your horizons.
Marina is a Stress Buster, Joy Finder, and a Holistic Wellness Coach focusing on stress and burnout prevention in high achievers and entrepreneurs. Her passion is helping people affected by chronic stress feel calm, confident and resilient! She left a successful career in HR Technology to pursue her passion of helping people feel happier and healthier through realistic and sustainable health habits. She now coaches individuals and works with companies all over the world, while traveling full time. She is a certified Integrative Nutrition Coach, 200hr RYT, Meditation Teacher, Personal Trainer and Corporate Wellness business owner.
Her goal is to deliver better mental health solutions to more people, continue to destigmatize mental health, and support more people to live a healthier and happier life.
Chase Tolleson is a life optimization specialist who helps high-performing individuals unlock their freedom and confidence. With over a decade in the fitness industry, Chase has shifted gears to a "mindset/identity first" approach, helping his clients become the person they need to be to achieve their goals. Chase's coaching clients often achieve the mental and physical goals they previously only dreamt of.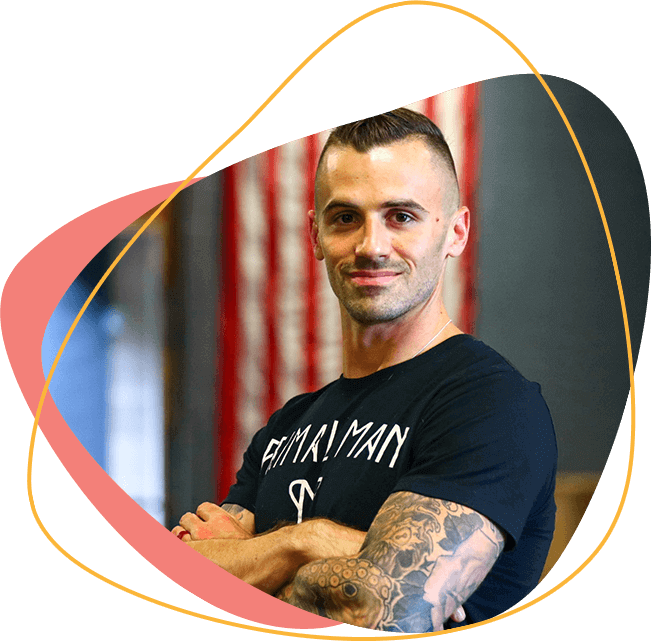 Sena Maria is here to increase our capacity for resilience through micro-healing. As a Microdosing Guide, Wellness Explorer, and Community Catalyst, she believes that micro-healing is the language of evolution and that the fungi and mineral realms are powerful allies to our collective returning to the simple, natural joy of being alive.
Sena's career in Google and her subsequent studies of yoga, energy healing, shamanism, plant medicine, and tools for building emotional capacity and integration have led her to sit with many questions of what humanity may need at this time to heal from trauma and restore our faith that we belong here. 
Sena has supported thousands of people with starting a microdosing practice and her goal is to empower you in becoming your own healer. Sena is the founder of micro.glow (https://www.micro-glow.com/), where she spends much of her time crafting mushroom ritual blends and serving the micro.glow Mycelial Web community. 
A lifelong learner, athlete, and adventurer, Dave Robinson has long possessed a passion for personal development work and has been guiding clients in improving their health and wellness for well over a decade. Dave is a Certified Master Storywork Coach and Lifestyle Immersion Retreat Facilitator. Interact with Dave on Instagram @daverobinson.coach and visit his website at www.workyourstories.com & www.bestretreatsever.com
The Microdosing Institute